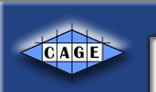 Ron Weijers - About the artist
Schiedam, The Netherlands
Ron Weijers
Weijers translates his creativity and visions into three different creative disciplines, photography, painting and music. The paintings by the Dutch (Schiedam) painter, are based on a characteristic abstract language of signs and shapes. Within his paintings he reveals a deeper meaning and reflects his view on contemporary issues. By reaching a state of liberation from existing patterns, the interplay of lines is dominated by the metamorphosis which conceals the evaluation of his work from the source. The spectator's fantasy is stimulated by the intuitive and specific combination of colour, material and shape, thus seducing the spectator towards an alternative view on this world. Weijers' personal quest to find the balance between tranquillity and tension initiates his painting process in general. His work is the ultimate medium to communicate with himself and with others.
His paintings are on exhibit in several galleries in the Netherlands, Belgium, Germany and the USA. As a painter, through the years he continiously developed by means of materials used, technic and concept. As a result of his background in graphic design and communication, his free work had been strongly influenced hereby in a graphical sense. Through the past years he managed to disconnect himself psychologically from this background. Weijers mainly paints on wooden panels and his work could be described as multi-layered mix media (collage, acrylic, oil pastel, graphite, objects). His high levels of productivity continiously generate a further developing flow of work.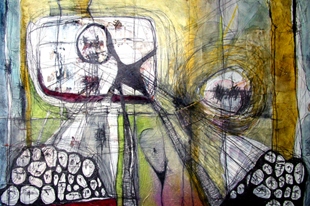 "When viewing Weijers body of work, one has an immediate impression of an artist in command of conveying his vision, realizing truth because it is so honest, communicating universally because it embodies us all. Weijers has found his line in triumphant harmony by combining figures and subjects in like manner with intersecting consistency throughout each piece, allowing the viewer to consume the work as a single image, whole unto itself. His use of coloring populates negative space in a subtle manifestation of form accentuating the power of a mature line. And though there is clarity, still there is mystery as the viewer breaks down and consumes individual components for detail, then again brings them together in relation so that a comprehension of the overall image is readily portrayed. The artist's work reflects an understanding of the time which we live where graphic imagery is pervasive in daily life. Yet it employs refined attributes of classicism that recall a period of appreciation for the art of drawing. Weijers has now reached a refinement many artists aspire to achieve and this observer is eager to see what comes indeed."
An Observation and Critique of Recent Paintings by Ron Weijers written by Joe Davis - 21 November 2008.
As a photographer he targets in on "catching" an objective, but also an alternative vision. Photographic projects like 'Throw away your TV!', 'It's a stars & stripes circus out there', 'Get Connected with Phonarchy', 'Spray-com 2006', 'LA drive-by shooting', 'Target rush-hour' and 'Fixx the game', reveal a deeper meaning by concept and reflect his vision on social and political issues and discussions from this time. His photographic work is shown in galleries in the Netherlands, Germany and the United States. His photographic visions on New York are currently under development of several publications like "Manhattan Transfer" and the series of six books "Alter Vision".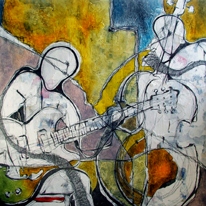 As a musician Weijers writes, arranges, produces and releases musical projects using the name Global Frequency. The recordings of these projects are realised in corporation with an international group of musical friends mainly in the Netherlands and the United States. During the past years his musical activities resulted into the release of ten CD/DVD's. Projects like for instance "the Break of Dawn", "D-Mans' left wing & painkiller sessions", "Trippin' in the temple of doom", "Get Wet", "Throw away your TV!", "Evo-so-lu-tion", "Sounds of Vision" and the 2007 release of his first DVD "Tabasco Tabernacle" are some examples of his urge to musically express himself. The new audio-visual project Tabasco Tabernacle is to be seen as the start of a new era in the Global Frequency history. A co-production on songwriting with the Dutch artist and musician Willem van Veldhuizen as well as on the production of the visual material generated a more than welcome added value for the both of them. In addition to Weijers and Van Veldhuizen, the New York based artists: Easton Davy, Toni Dalton and Joe Davis as well as the Dutch artists: Ben Game, Max Dereta, Pieter Zandvliet, Carolien Vermeulen and Joke Schot where invited to add their artistic skills to the visual production part of this project. The integration of all available artistic disciplines within the Tabasco Tabernacle project and the cooperation with a wide range of artists, created a true international multi-disciplinary audio-visual production. Works from Weijers are in stock at: 10dence gallery - Schiedam, Galerie Ooster-Laren - Laren (NH) and Galerie LeCocon - Hamburg, Germany.
Contact Info
Ron Weijers artiFACTS - 10dence gallery | studio & art collective
Lange Haven 96B
3111 CJ Schiedam
the Netherlands
phone +31 (0)6 12184120
email: 10dence gallery: info@10dencegallery.com - email Ron Weijers: artifacts@ronweijers.com
website: www.10dencegallery.com - website: www.ronweijers.com
Exhibitions
Recent & upcoming exhibitions

2009

3 april - 1 mei - Weijers new work - galerie Ooster-Laren in Laren (NH)

mei - Weijers in Zône, Galerie voor kunst en vormgeving - Nieuwstraat 17b, 2312 KA Leiden

5 juli - PPJazz 2009 Jazzart group exhibition in Pand Paulus Schiedam & Ahoy' Rotterdam (NSJF)

27 september - 18 oktober - Het Labyrinth - Kees Okx - group project Pand Paulus & SMS Schiedam

25 oktober - 15 november - Poligious Issues – audio-visual project 10dence art collective - Pand Paulus Schiedam


2008
Nieuwe Impuls Anneleyn Leynse, Nancy hoogstad, Didrik Jon Kristofferson, Karin de Visser, Marieke van 't Hof, Nancy Kroon, Rene Overbeek, Ron Weijers en Kris Knook - Pand Paulus

People's Trust Nederland - Kunstveiling Rotary International Arjan Erkel en Yolanthe Cabau van Kasbergen - Zwijndrecht

Vrijheid tussen Kunst en Wiek - Czetö, Van Haastert, HAász, Harmsen, Van Hest, Korndörffer, Leynse, Van Soest, Szombathy, De Visser & Weijers - Nationale Molendag Molen De Vrijheid - Schiedam

Weijers in galerie Ooster-Laren in Laren (NH)

PPJazz 2008 - Liepolt (US), Davy (US), Beukers, Phil (F), Dielemans, Game, Huisman, De Jong, Van Otterloo, Schot, Tange, De Visser & Weijers - Pand Paulus - Schiedam

Jazzart tentoonstelling - Music Inspired Art - North Sea Jazz Festival 2008 in Ahoy' - Rotterdam

Open atelierdagen Schiedam - Pand Paulus & 10dence gallery - Schiedam

Opening 10dence gallery / studio - Schiedam

Art4Water - Arma, Achter, Beeuwkes, v/d Berg, Van Boggelen, Van Donselaar, Despotovic, Essink, Game, De Graaf, Ter Haar, Hanssen, v/d Hoofd, IWAZ, Jellema, Koldeweij, Lasoff, Van Leeuwen, v/dMijn, Mohlmann, Onsterk, Optendrees, Ottens, Posecka, Reedijk, Russchen, Schenk, Stulp, Sztejn, Tange, Verduijn, Werger, Weijers, v/d Zeeuw, Hashuury & Aards-Thorig - De Oude Kerk
Amsterdam Christie's auction - Art4Water - De Oude Kerk - Amsterdam.

Bolzano ShortFilm Festival - Opere Nuove - Tabasco Tabernacle screening - Bolzano Italy

twee(2)strijd voor 12 - Bothof, Burger, Czetö, Davis, Davy, Dielemans, Van Duin, Game, Optendrees, Huisman, Koren, Kristoffersson, Liao, Van Noorden, Van Otterloo, Overheul, Rombouts, Schot, Schmitz, Tange, De Visser, Vrede, Weijers & Zandvliet - Pand Paulus – Schiedam

Kunstkerst Pand Paulus Schiedam
2007

KunstKerkt - exhibition project with Ina Kleijwegt, Ineke van der Kooij, Ron Weijers, Liesbeth van der Zee, Rick Koren, Martin Moesman en Tineke Weber - Pand Paulus Schiedam

That's what friends are for - groups exhibit - Egberdien van Rossum, Victor Snijtsheuvel, Max Dereta, Robert Mudder, Bob Groeneveld, Ron Weijers - galerie Pakhuis 6 – Rotterdam

Tabasco Tabernacle DVD official presentation at the North Sea Jazz Art Shows of the North Sea Jazz Festival 2007 in Ahoy' Rotterdam

Tabasco Tabernacle DVD presentation during the North Sea Jazz Festival 2007 Rome Room - Ahoy' Rotterdam

Tabasco Tabernacle DVD presentation - Pecha Kucha Roadshow - Stedelijk Museum Schiedam

SERALE Fine Art & Antiques Fair - Fabienne Stadnicka (FR), Olivier de Cayron (FR), Kees Okx (NL) and Ron Weijers (NL) - Hotels van Oranje - Noordwijk aan Zee

PPJazz 2007 - Tabasco Tabernacle DVD presentation and exhibit at Pand Paulus - Schiedam

Tabasco Tabernacle DVD presentation at Jazzart exhibition - galerie Pakhuis 6 Rotterdam

group exhibit - Walter Trindade, Johannes van Uden, Easton Davy, Ron Weijers - galerie leCocon - Hamburg

Tabasco Tabernacle DVD presentation and exhibit - Weijers, Van Veldhuizen, Davy, Dalton, Game, Davis, Vermeulen, Zandvliet, Dereta, Schot at de Drvkkery - Middelburg

State Of The Image (SOTI) festival DOEK! Arnhem Tabasco Tabernacle DVD presentation - Arnhem

La Notta Bianca - presentation of the Tabasco Tabernacle DVD project during the official opening of at the Palazzo delle Esposizioni in Rome

Live Performers Meeting - LPM festival - Tabasco Tabernacle DVD project presentation - Linux Club - Rome

New York exhibition - Weijers, Van Veldhuizen, Davy, Dalton, Game, Davis, Dielemans, Vermeulen, Zandvliet, Dereta, Schot - galerie le Cocon Hamburg - exhibition

Tabasco Tabernacle review during opening New York exhibition at galerie le Cocon Hamburg

Ron Weijers paintings - ArtVisie - restaurant Bicken - Amsterdam

NuMoon Festival - Lantaren Venster Rotterdam - Tabasco Tabernacle DVD presentation - Lantaren Venster Rotterdam


2006

Alter vision videoclips - NuMoon night labs projection - Theater Lantaren/Venster - Rotterdam

artiFACTS - solo exhibition paintings Ron Weijers - galerie Pakhuis 6 Rotterdam

artiFACTS paintings & Spray-com photographic compilations Ron Weijers & paintings from Easton Davy galerie le Cocon - Hamburg

BBK Aanwas II 2006 groupsexhibit in the Oosterkerk - Amsterdam

KunstKerst - groupexhibit Pand Paulus Schiedam

2005

Throw away your TV exhibition - New York photographic project - galerie Pakhuis 6 Rotterdam

Throw away your TV! - Marquet gallery - New York

Neu Romantic exhibition with paintings from Ron Weijers & wood compositions from Frank Stoks - galerie Pakhuis 6 Rotterdam
---
See his PAINTINGS